Hours of Operation
COTA Karting is the country's premier karting destination for all skill levels. Kick fun into overdrive by challenging fellow competitors to a white-knuckle race next to the ONLY purpose-built permanent Formula 1 track in the United States! With 15 hair-raising turns, you'll feel a rush of adrenaline as you experience the thrill of racing at incredible speed.
Course Map
Our new track layout will challenge even the experienced racers. Experience newly-added wide turns, a set of S-turns and a new hairpin turn that comes off a sweeper turn — all working together to contribute to an unforgettable race.
Sneak Preview: Kiddie Karting
Calling all young racers! Our new kiddie track allows cadets to get behind the wheel and experience their own karting experience specifically tailored to them! This karting experience is reserved for racers who are at least 36 inches tall and between 5-12 years old. Each race costs $12/person for 5 minutes. A total of 8 electric karts maximum will be on track at once.
Book Now
Requirements
Please arrive thirty minutes prior to your karting session
Close toe shoes are required for all racers and riders
Helmets and head socks are required and provided by COTA Karting
Fun Race driver minimum requirement: 13 years old, minimum height of 48 inches
Competitive Race driver minimum requirement: 16 years old, driver's license, minimum height of 58 inches
Double Kart Driver requirement: 16 years old, minimum height of 58 inches
Double Kart Passenger requirement: minimum height of 48 inches
Maximum weight limit for single carts is 275 lbs
Hair below shoulders must be pulled back or tucked into shirt for drivers and riders' safety
FORMS & WAIVERS
All participants MUST sign the waiver below. Waivers will be available at the COTA Karting track, however, you can save time by printing and signing them prior to your track session.
COTA KARTING WAIVER
All drivers under the age of 18 MUST have a signed parental consent form. If their parents are not in attendance, the form must be notarized.
PARENTAL CONSENT FORM
FAQs
Can I race without any previous karting experience?
Absolutely! COTA Karting caters to all experience levels from novice to expert. We offer different classes of karts to our guests to facilitate the best experience at every level (see kart classes listed below).
What are the race classes?
We currently offer two types of races: Competitive and Fun Races. The karts are the same and they go the same speed in each of these classes. The main difference is that drivers must be 16 years and older to race in our Competitive heats, while our Fun Races are for drivers 12 years and older.
Do you have double karts or junior karts?
We do! Both specialty karts are available on a first come, first serve basis in our Fun Races only. You simply book into the Fun Race and then request these karts upon check-in. At this time, drivers for our junior karts must be at least 12 years of age and a minimum height of 48 inches. Double karts must be driven by someone at least 16 years old and 58" tall. The passenger in the double kart must be at least 48" tall.
Do you have hand-controlled karts?
Yes! We have a hand-controlled kart to accommodate those who need it! Inquire about it at the front desk upon check-in.
How long is each race? How many laps do I get?
All heats are 10 minutes long.
The number of laps completed in a single heat is completely up to the driver.
How is the driver's performance measured?
Our drivers are measured by fastest lap time completed in the heat, not by position.
Times are displayed digitally around the track after each race, time sheets are emailed the email address on your COTA Karting race account.
What should I wear to kart?
Closed toed shoes are required. High heels are not permitted.
No loose clothing (scarves, ponchos, over-sized garments)
Long hair should be pulled back or tucked into shirt.
Do I need a notarized consent form for my child to participate?
Drivers & Passengers under the age of 18 must have a signed & notarized COTA Karting Parental Consent Form with them or on file if a Parent or Guardian is not present.
If a parent or authorized guardian is present, they must be responsible for signing the child's digital waiver at check-in.
Why do I sometimes experience sputtering with my kart in a race?
All Karts are governed for your safety. When an incident occurs on track (around you or not) staff will govern the speeds of the karts to ensure the incident has been cleared/corrected before karts return to maximum speed and the race can continue.
How can I book a party or event at COTA Karting?
Call our store front at 512-655-6301 or simply email [email protected]! We love parties and we love speed, let us help you combine the two and make your next event one to remember!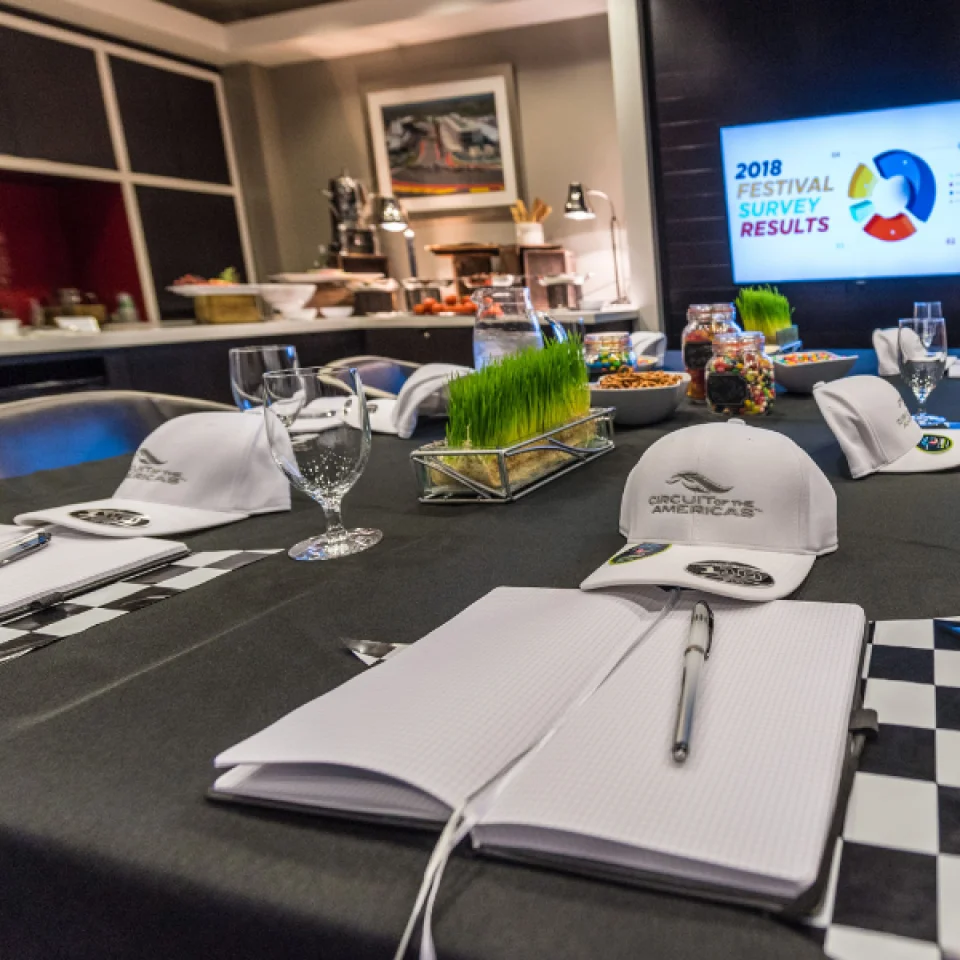 Private Races
COTA Karting is the perfect spot to unleash your guests in a fun, competitive environment. Private racing is available by the hour and can be booked below.
For groups over 35 drivers, or to add on private event space with food and drink packages, please contact a COTA Representative by booking for a larger group.
Soarin' Eagle Flight
Soar high above the karting track and the main straight of Circuit of The Americas on our zipline! You'll see COTA from a whole new angle as you take flight over the country's premier racing facility. Open during COTA Karting hours.
Purchase a ride on the Soaring Eagle for $10 on-site or upgrade with a race for $5 per person.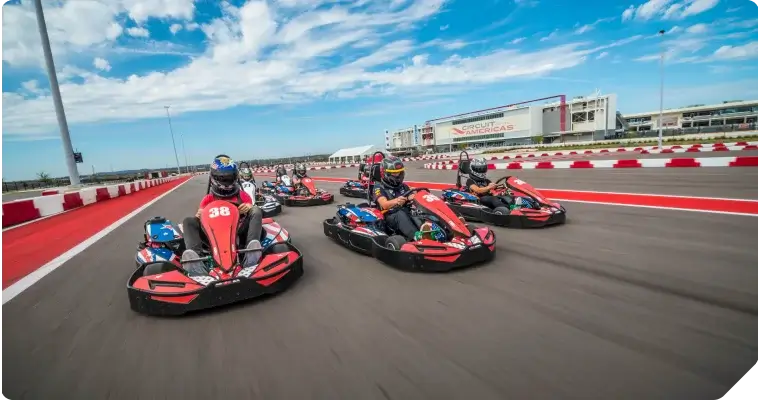 COTA Karting Racing League
Looking to take COTA Karting to the next level? Battle wheel-to-wheel for on-track supremacy against the fastest karting enthusiasts in a Grand Prix style showdown, complete with weekly races, podium celebrations and on-going championship standings!