Track News
April 12, 2015
Circuit Of The Americas Welcomed Over 120,000 Fans For This Weekend's World-class Action At The 2015 Motogp Red Bull Grand Prix Of The Americas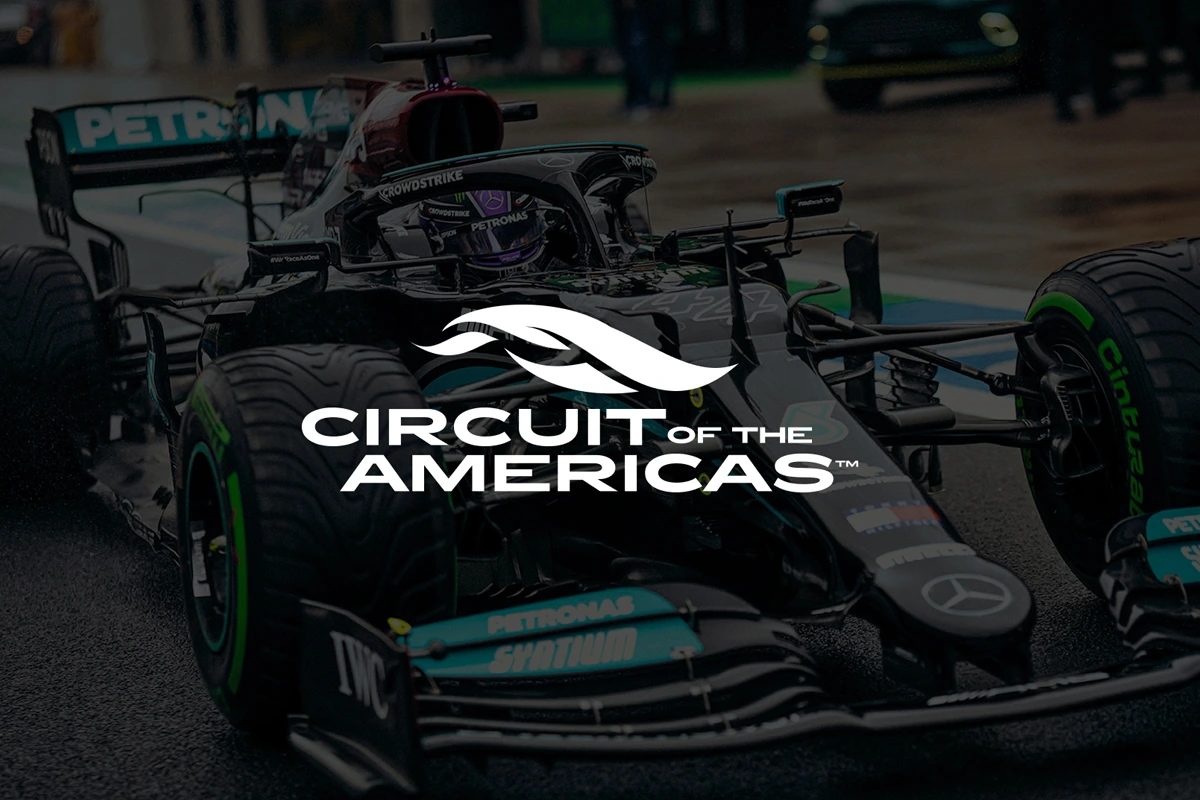 AUSTIN, TEXAS (April 12, 2015) – Circuit of The Americas (COTA) welcomed over 120,000 fans and the biggest names in the motorcycle road and racing industries to a truly festival atmosphere at the world class circuit and concert venue for the third year of MotoGP action in Austin, Texas.
Fans watched as Marc Marquez took first place in a thrilling race on Sunday, confirming the Spanish current World Champion as the true MotoGP King of COTA, having taken victory in all three MotoGP races in Austin. After the action on track had finished, the incredible weekend came to a thrilling conclusion with Cheap Trick performing some of their greatest hits in the Austin360 Amphitheater, sending fans home after a truly memorable weekend of sport and entertainment at COTA..
After Marc Marquez made history on Saturday, winning pole for Sunday's race with one of the greatest ever MotoGP laps and setting a new COTA MotoGP lap record (2.02.135), he put in an even more dominant display on Sunday, winning the Red Bull Grand Prix of The Americas in true hattrick style
In addition to the incredible racing provided by MotoGP, Moto2, Moto3 and MotoAmerica, the new US series making its debut at COTA, fans were treated to a variety of interactive entertainment activities throughout the circuit, with the festival continuing all weekend.
Ducati Island, Ducati's premier showcase live event showcase for fans, with live music and a stunning display of bikes and apparel, returned to COTA in 2015 and was joined by iconic two-wheeled brands including Honda, Suzuki, Aprilia, Moto Guzzi, BMW Motorrad, KTM, Yamaha (who also brought the Yamaha Kids Riding Area), Victory and Harley-Davidson. Fans were also able to take demo rides throughout the weekend on Victory, Harley-Davidson, Honda, Suzuki and Yamaha bikes, so Austin's bike riding numbers are sure to have swelled.
Red Bull and Bud Light gave fans plenty of reasons to enjoy the action on track and with the world's largest Evel Knievel Display and Austin's very own Revival Cycles dressing COTA's Grand Plaza areas, there was something to amaze fans wherever they looked. Fans were also able to enjoy the ARCH Motorcycle bike display in the Paddock thanks to Keanu Reeves, joining Tommy Lee Jones and Tyler Florence among the famous faces who attended the race, and his co-founded company, the ARCH Motorcycle Company.
Motorcycle racing legend Kevin Schwantz, COTA's official two-wheel ambassador, got up-close-and personal with fans all weekend, leading a motorcycle parade lap and taking part in multiple fan events throughout the weekend, including Q&A and autograph sessions.
Jason Dial, Circuit of The Americas' President and CEO said, "Congratulations to Marc Marquez for helping to make the third running of MotoGP at Circuit of The Americas our best yet! We are delighted that we could follow Saturday's action with such a thrilling and sunny race, especially after the weather forecast had threatened us with rain. We would like to thank all of the fans for coming out to celebrate with us and we are excited to continue to build on the successful festival environment that surrounds our world class sporting events."
MotoGP will return to Circuit of The Americas in 2016 for a fourth consecutive year and tickets are already on sale for all those who bought 2015 tickets at circuitoftheamericas.com. Fans can lock-in 2015 prices if they purchase tickets before May 15th, giving them exclusive access to a range of innovative ticket offers that sold out in 2015 including Multi-Turn, Paddock Access and the $899 VIP hospitality package.
Ends
License-free, high-resolution images of the 2015 Red Bull Grand Prix of The Americas, including photos of racing and entertainment activities, can be downloaded free-of-charge at Media.CircuitOfTheAmericas.com for media and not for profit use only. Please visit CircuitOfTheAmericas.com for more information and to stay up to date on all Circuit of The Americas' happenings.
ABOUT MOTOGP:
MotoGP, the pinnacle of all motorcycle World Championships, consists of 18 races in 13 countries and four continents. Circuit of The Americas will be the second race on the 2015 calendar. The world's most skilled riders, including the only U.S. rider and the 2006 MotoGP World Champion Nicky Hayden, compete with cutting-edge, prototype motorcycle technology produced by Ducati, Suzuki, Yamaha and Honda, as well manufacturers supporting the new Open class. The series holds three races, including Moto2 and Moto3 competitions, during each event for various classes of motorcycles based on engine size. Fans watched MotoGP's star Marc Marquez sweep the 2014 competition winning 13 out of 18 grands prix. The 2014 season rounded out with a comeback from the nine-time world champion, Valentino Rossi, taking second place overall.
About Circuit of The Americas
Circuit of The Americas in Austin, Texas, is the only purpose-built Grand Prix facility in the United States designed for all classes of racing. The 3.4-mile racetrack hosts the world's most prestigious sporting events, including Formula 1, MotoGP, Lone Star Le Mans and ESPN's X Games. The 1,500-acre campus is also home to the Austin360 Amphitheater—PollStar's 2013 "Best New Major Concert Venue" and a 2014 "Best Major Outdoor Concert Venue" Pollstar nominee— and boasts impressive meeting and hospitality spaces and an iconic 25-story observation tower that offers 360-degree views of the circuit, amphitheater and downtown Austin. For more information and to download videos and photos, visit www.CircuitofTheAmericas.com. For an experience as unique as Austin and a rush you'll never forget, visit Circuit of The Americas, where exhilaration happens.
Media Contact:
Circuit of The Americas | Jarin Wadiwalla | 512.655.6256 | [email protected]