Plenty for Fans to See and Do at the Pirelli World Challenge at Circuit of the Americas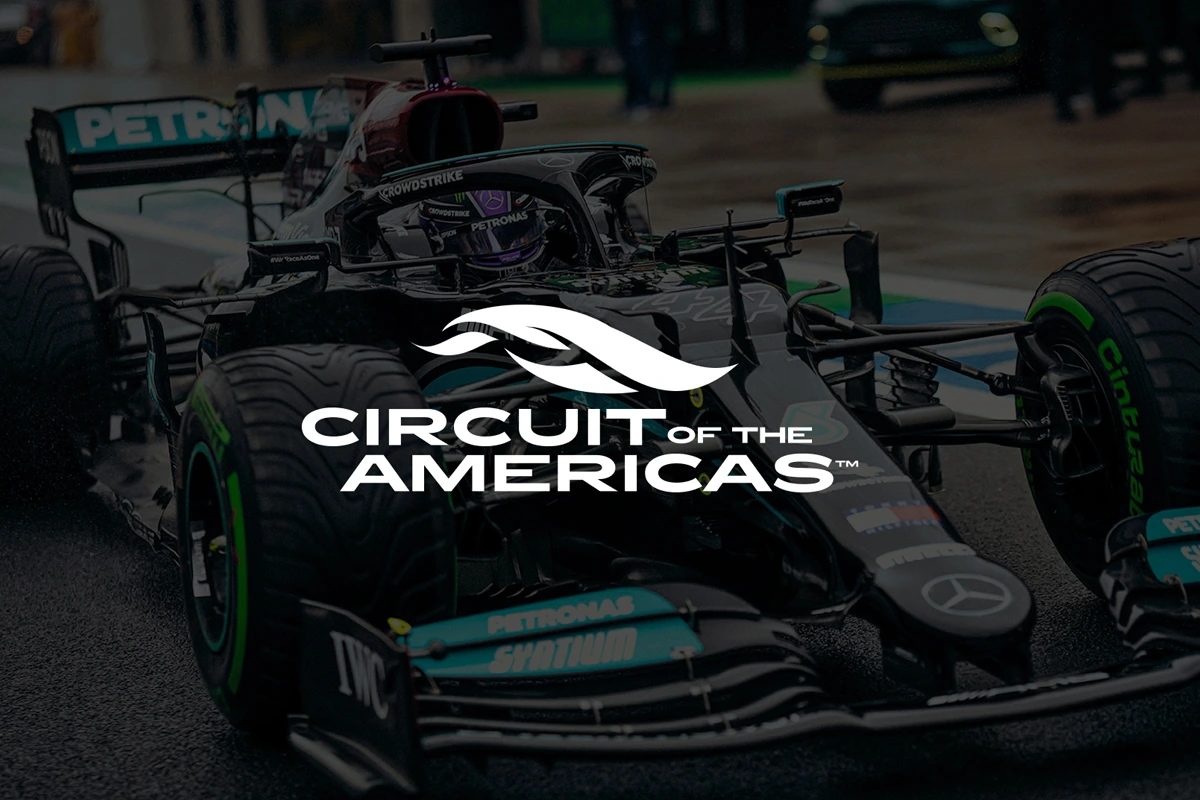 Clarissa Walker is becoming a racing fan.
It helps that her husband, Johnathan, keeps taking her to races.
On Friday, she and Johnathan were back at Circuit of The Americas, walking around the paddock at the season-opening weekend of the Pirelli World Challenge.
The couple, who live in Pflugerville, had been to all three days of Lone Star Le Mans in September, a present from Clarissa to Johnathan for his birthday.
"All three days – from morning to night," Clarissa said. "I became more of a race fan because of my husband. Coming with him to Le Mans was really great – a whole experience. This is a lot of fun, too."
The Walkers were among the race fans and other car enthusiasts who came out to the first day of racing at Circuit of The Americas.
More than 100 vehicles have entered this weekend's races – all race-prepped production-based vehicles from manufacturers such as Ferrari, Audi, Porsche, Ford, General Motors, Bentley, Aston Martin and more.
And while the action on track will be exciting, fans will find plenty to see and do throughout the weekend.
Up and down the paddock are interactive demonstrations and displays from Nissan and Cadillac, Optima Batteries, Recaro and more. There are also a variety of local food trucks and merchandise booths selling official series and Circuit of The Americas gear.
Also, open garages and autograph sessions will give fans the opportunity to get up close to the cars and drivers.
Michael Amerson, from Kyle, and his 13-year-old son, also named Michael, were standing in line at Chef's Road Show food truck, waiting to get some lunch.
The pair had just arrived in the paddock after taking in the view at Turn 1.
"I wanted to see if there's a view of the entire track," Amerson said. "Turn 1, those are awesome seats."
This was the Amersons' first visit to Circuit of The Americas, and the younger Michael seemed slightly overwhelmed, summing up the entire experience with one word: "Big."
Back at Chef's Road Show, owners "Chef" and "Pepper" were serving handmade meatball sandwiches, burgers and more to a regular stream of customers Friday.
"The reaction has been outstanding," Chef said. "People have been enjoying that when they get an order, it's actually a lot of food. They look at it and they go, 'Whoa!'"
Chef and Pepper had owned a brick-and-mortar restaurant in Florida's Sanibel Island but closed up shop to set out in a food truck. They've settled up in Austin, and will be at Circuit of The Americas for all of the events throughout 2015, including MotoGP, ESPN's X Games and the Formula 1 United States Grand Prix.
"We're excited to be here," Chef said.
Nearby, it was hard to miss Nissan's Race Center, an interactive three-part experience that highlights the past, present and future of Nissan racing.
The Race Center features several classic race cars on display, including the No. 83 300 ZX Prototype driven by Geoff Brabham and a Datsun 510 2.5-liter Trans Am car driven by John Morton.
"We bring that around because it helps really bridge the generations: When dads bring their sons or daughters to the track they can really see what they saw as a younger person," said Rick Kulach, senior planner, motorsports marketing communications for Nissan North American Motorsports.
The display also features several GT academy simulators that let people put their racing skills to the test.
Nissan takes the Fan Zone to most of the races where it competes, Kulach said.
"The fan reaction is generally overwhelming," he said. "It's really hard unless you're a diehard Nissan fan to understand not only our history but our current involvement globally. We try to show fans what Nissan's all about. Our heritage, our future, where we're going."
Meanwhile Johnathan Walker was clearly having a good time, walking around the cars, taking photographs and talking with other fans.
"It's so much more fun that way," Walker said of the open paddock. "To get to get in, talk to the teams. To me it's not as much fun sitting in the same seat the whole time. I want to walk around and get involved and see as much as I can."
Tickets for this weekend's racing and festivities are still available. Click here to buy tickets