Track News
February 23, 2015
Klbj's Dudley and Bob Take a Quick Trip Around Circuit of the Americas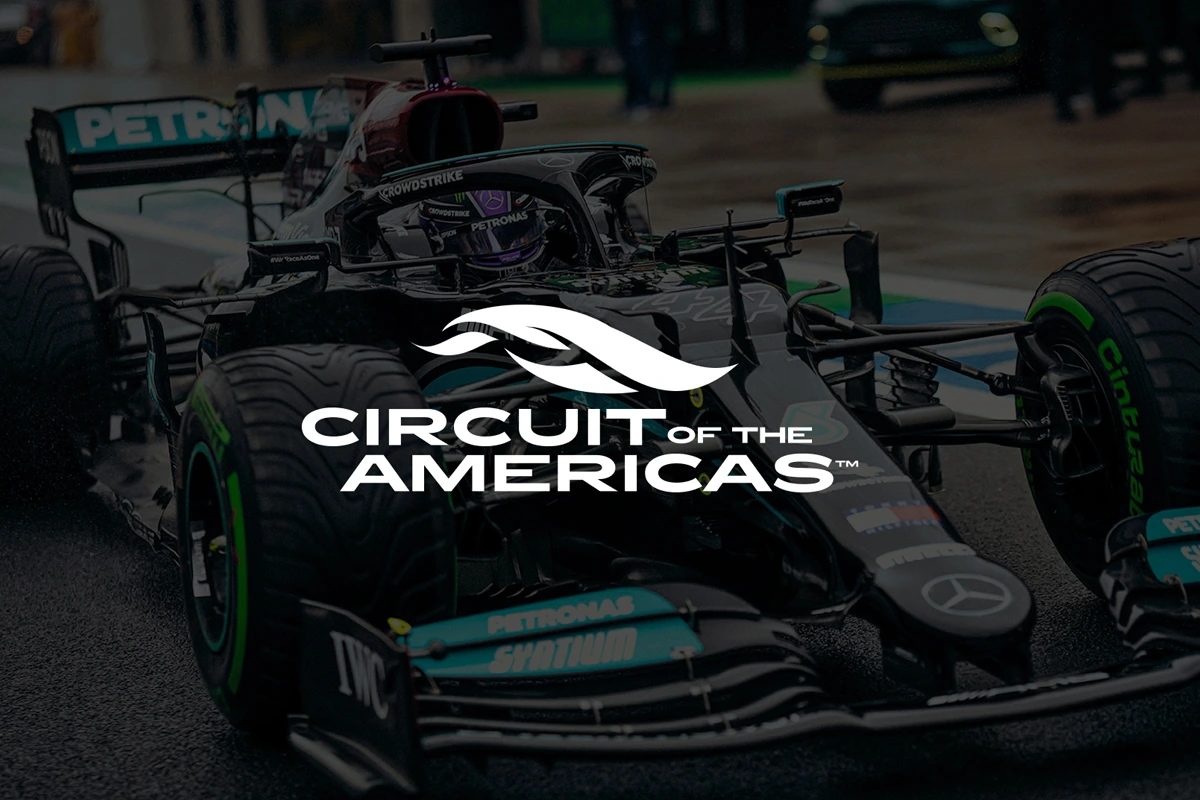 KLBJ-FM morning show hosts Dale Dudley and Bob Fonseca got to know Circuit of The Americas in the best way possible — riding shotgun in a 650-horsepower Dodge Viper ACRX race car.
The duo, who have been on the air together for more than 20 years, were taken around the 3.4-mile racetrack Monday morning by Dan Knox, who races for Lone Star Racing in the Pirelli World Challenge.
Dallas-based Lone Star Racing was one of several Pirelli World Challenge teams testing at Circuit of The Americas in preparation for the series' season-opening race in Austin from March 6 to 8.
Conditions were just above freezing and still wet when Dudley and Bob suited up for their first laps around the track. The pair had been to Circuit of The Americas for several races, but had never been on the track at speed.
Fonseca went out first in the 2010 Viper, one of 50 race cars factory built by Dodge Racing. The car is powered by an 8.4-liter V10 that produces about 650 horsepower at the wheels. Dudley's first laps were in a Noble M400, a sports car that puts out about 425 horsepower from a 3.0-liter V6.
Dudley's laps in the Noble were a little more eventful than Fonseca's: The car got sideways coming out of Turn 3, but was quickly corrected. Dudley then got a few laps in the Viper while Fonseca watched.
Circuit of The Americas caught up with them afterward to find out how it all went.
So how was it?
Bob: It was pretty amazing, you know, the perspective of speed being in a car like that and being so low and being on the track for the first time. It was amazing. The sensation of also slowing down and going into turns – going from 150 or whatever to HEB parking lot speed in a second, that's pretty thrilling, too, and I wasn't expecting that.
Dale: I was kinda glad that it was raining because he did take it easy. I'm afraid that if it had not been raining then it would've been a little more frightening.
Bob: We would've been calling for our mamas.
Dale: So I'm kinda glad that he had to take it easy on us, but that was a blast absolutely. Great to see the track from that perspective because when you're a spectator and you're in Turn 12 or whatever turn you're in, you don't get to see the full effect. I loved it.
Bob: But the sound, everything. The sensation of speed, the sensation of stopping.
Dale: I'm already losing my hearing so as we took off I realized, "Oh, we forgot earplugs" It just kinda rattled.
Bob, have you done any high-performance driving?
Bob: No. Dale and I used to ride some motorcycles recreationally in the day, and I've gotten a couple of speeding tickets from APD, but that's it. A year ago I got to ride with DPS on their course as a passenger and doing some chase-type stuff. This is a lot more fun. (laughs) That was a lot more nauseating because of the turns and the sideways Gs – you know, you're not strapped in a harness or anything. That was pretty thrilling, but this trumps that.
Underwear's clean? No problems?
Bob: No, no. We're good.
Dale: I was in the Noble at first fish-tailing, and I'm ashamed to admit that when we got into the Number 80 from Dan Knox that I asked somebody, "What's the signal to slow down?" I had it but I didn't have to use it.