Track News
January 23, 2015
SIX QUESTIONS WITH GRAND PRIX LEGEND KEVIN SCHWANTZ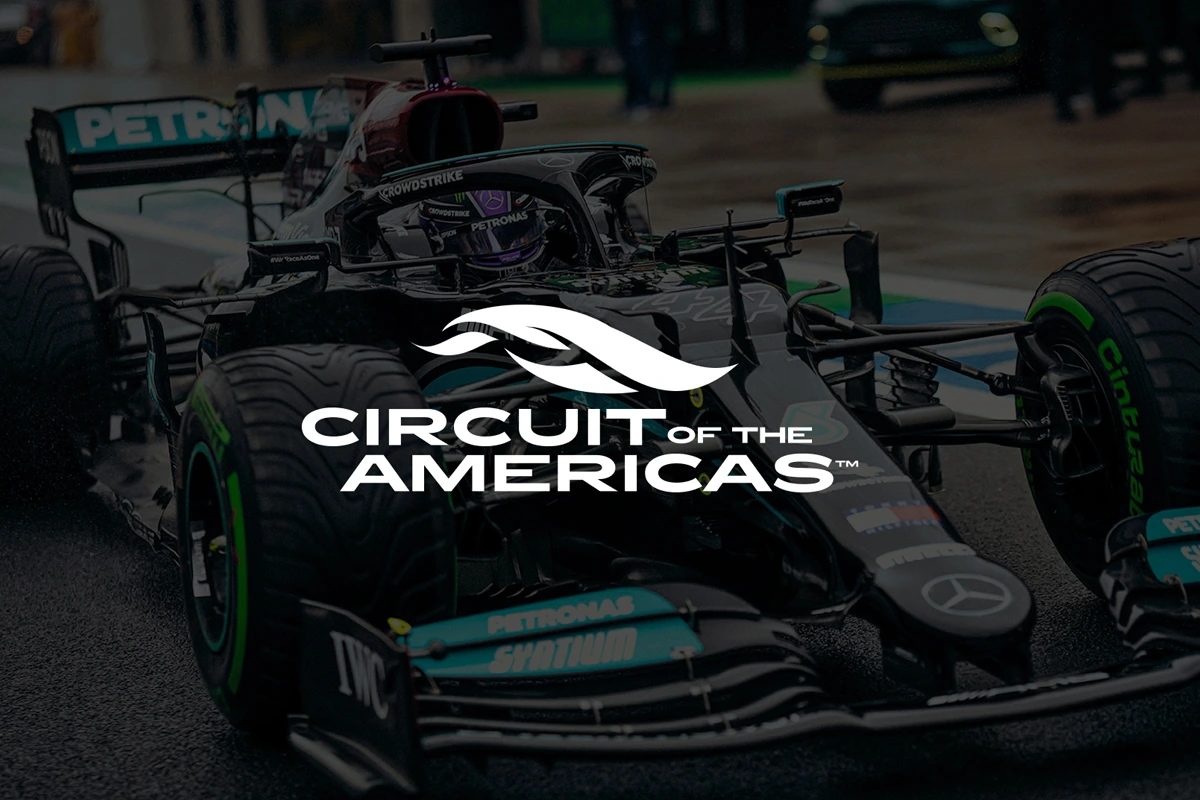 We sat down with Texas' own legendary grand prix motorcycle racer, Kevin Schwantz, to talk about the upcoming MotoGP Red Bull Grand Prix of the Americas. In addition to his racing prowess, Schwantz is also an Austin-area resident and helped design Circuit of The Americas' track layout. Needless to say, it's a special treat for him to have the world's premier motorcycle racing series visiting his home state once again.
COTA: What will you be looking forward to at April's MotoGP Red Bull Grand Prix of The Americas?
Kevin Schwantz: It's always kinda hard to tell how the championship's going to shake out when they race in Qatar because it's dark, the track's changing from day to night. So I really think Austin is the first real look at what MotoGP is going to be like the rest of the year. There's a lot going on this year. One, can Marc Marquez be as dominate as he's been? Can his teammate close the gap on him; can he make him work a little bit harder? Where's Rossi going to be? He's still as competitive as he's ever been. Lorenzo didn't win as many races as we expected. I don't think he ever really challenged for the championship. So just in the top two teams, there's so much excitement, so much to look forward to. Looking back further down the field, how's Suzuki going to fit into the equation? How are their two riders, Aleix Espargaro and Maverick Vinales, going to do? Is the bike going to make things more competitive? Is it going to be a top 5 bike, a top 10 bike? Who knows? Moto3, Moto2, as always there's excitement there: Where's the future going to be? Who's going to be the new fast kid in the smaller class? So the excitement will be there.
COTA: What's it like to ride Circuit of The Americas and to watch races there as a fan?
KS: As a rider, and it seems to be consistent around the board, everybody says it's by far the most physical track that they race on all year long — the boys better be doing their fitness, they better be getting ready. You can't win the championship here, but as Lorenzo showed last year you jump the start and you lose a whole handful of points. You can give away the championship here, that's for sure. From a fan's perspective, you can watch bikes going 210-plus miles per hour on the back straightaway and see how fast that is. You can stand right at the fence at Turns 3, 4, 5, 6 and 7 and see just how physical those bikes are to wrestle back and forth, left and right. It's pretty rare that you can get so close to a track and have such a viewing perspective when bikes are at speed like that. They did a great job at Circuit of The Americas making sure it's spectator-friendly.
COTA: What's the biggest difference between the bikes you raced and the bikes today? Could you be competitive on today's machines?
KS: The biggest difference between then and now is how far the electronics have come. It's still just as physical. It's a little bit more forgiving of a sport than it used to be – careers are lasting a lot longer than they used to. Anybody who I raced, any time they turned 30 they were looking for something else to do because racing grand prix bikes wasn't something you wanted to do after that, if you physically still could. So, could Kevin Schwantz if he were 25 again, could he race a Marquez and a Rossi and a Lorenzo and a Pedrosa? Absolutely. I'd beat them probably just as often as they'd beat me. Every race would be a battle that's for sure.
COTA: With MotoAmerica debuting this year and with Nicky Hayden being the only American racing in MotoGP, are there any Americans you've been watching who might make it to the top class one day?
KS: Probably not immediately to the top class, but there were a whole group of kids that I worked with at Red Bull Rookies Cup in 2008 here in the U.S: Jake Gagne, the Gillim brothers. There's so many of them out there, it's just the American championship has not been a draw. It's not getting any international exposure, hardly any regular exposure domestically. Hopefully MotoAmerica is on the road to making that better. TV is what it's all about because if there's good TV the manufacturers will want to get involved with it, and that's a way for kids to get overseas to go race in a world championship. And whether it's World Superbike, whether it's MotoGP, World Endurance, it's so hard to do as just a rider unless you have some help from the manufacturers. We've had that talent pool that we've always had. We've got great kids, but we just don't have that pipeline to get 'em where we need to get 'em to get that global exposure.
COTA: A collection of Evel Knievel memorabilia will be on display at the MotoGP race. Did you ever meet Evel Knievel and what impact did he have, if any, on your life or career?
KS: I've always known about Evel Knievel, I've never had the pleasure of meeting him. I watched him, I'm sure he jumped in the Astrodome a few times until he was jumping too far and wouldn't fit in the Astrodome, when I was a kid. Did I think he was what made motorcycling cool to me? Absolutely he was one of the guys. I mean, back then anybody you ever said motorcycles to was like, "Oh, Evel Knievel!" So it'll be really cool, and I think I'm excited as anybody to see what that collection is all about."
COTA: As a Texan now living near Austin, what do you think of the global exposure Austin has received because of Circuit of The Americas?
KS: It's awesome. I've always told people that I raced with and that I raced against that you got to come visit Texas. It's not the picture that you have typically of what Texas is like: It's not all desert and cactus and cowboys and Indians, there's some pretty cool spots. The only thing bad about it is it's just going to make people want to move here and live here, which just means our traffic's going to get worse. When I raced I told the people at Dorna, if we ever have the opportunity to bring racing to Texas, I want to try to be involved in it, and that's come to fruition now. It's pretty exciting for me to know April 10, 11 and 12 the fastest motorcycles in the world are going to be in our city, and we ought to really be proud of that.
Tickets for the Red Bull Grand Prix of The Americas are on sale now. Fans aged 15 and younger receive free general admission with a ticketed adult, and discounts are available for military members. Parking is free for fans arriving by motorcycle. Dry camping, RV spaces and private hospitality options for groups of 30 or more are available for purchase.
Click here for more information about all the events at Circuit of The Americas and to buy tickets or call 512.301.6600 ext. 1.