Track News
September 12, 2014
SINGLE-DAY SUNDAY TICKETS FOR FORMULA 1 UNITED STATES GRAND PRIX ON SALE NOW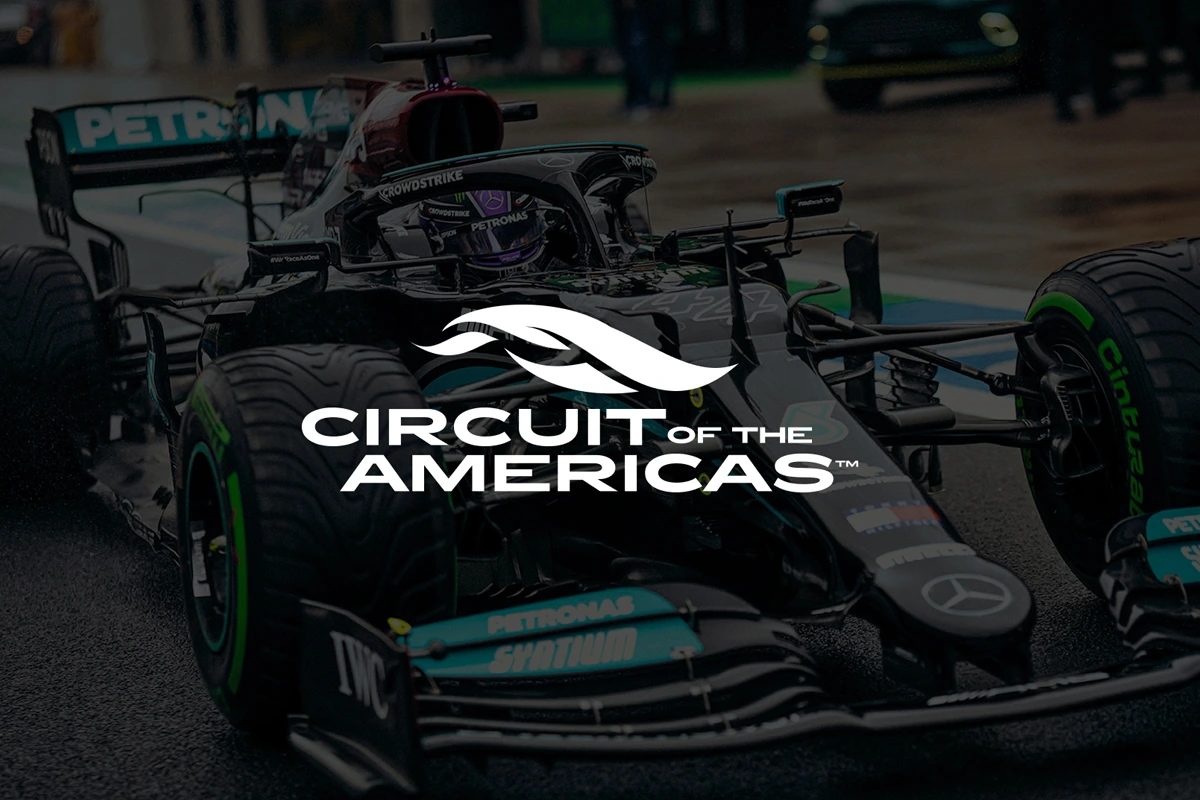 AUSTIN, Texas (Sept. 12, 2014) – Circuit of The Americas™ is pleased to announce that single-day Sunday ticket options for the upcoming 2014 FORMULA 1 UNITED STATES GRAND PRIX, Oct. 31 – Nov. 2, are now on sale. Guests can purchase tickets for Sunday's Grand Prix race starting at $139 per person.
"Single-day tickets are a great way to experience the exhilaration and unique atmosphere of a Formula One race day, while three-day passes are still the best value for those who want to immerse themselves in the entire weekend," Circuit Chief Marketing Officer Dominic Iacono said. "The action on the track will be intense as the fight for the world championship enters its final stages. In addition, the festival-like setting around the facility, including a post-race concert by Kid Rock, will make for an unforgettable day."
Single-day tickets are available in the general admission, grandstand and reserved bleacher areas. Limited edition, "Keep Austin Geared" T-shirts are now available with the purchase of a three-day general admission ticket, and limited edition FORMULA 1 UNITED STATES GRAND PRIX belt buckles are available with the purchase of a three-day reserved seat ticket, while supplies last.
Single-day and three-day tickets for the 2014 FORMULA 1 UNITED STATES GRAND PRIX can be purchased online at http://www.circuitoftheamericas.com/f1. Single-day parking passes are also available for purchase online. Group discounts are available for parties with 20 or more guests. For information on single-day group tickets, contact a member of the Circuit's Sales Team at 512.301.6600, ext. 1.
About Circuit of The Americas
Circuit of The Americas (COTA) in Austin, Texas, is the home of world championships and a world-class destination for premium sports and entertainment. COTA's marquee event, the FORMULA 1 UNITED STATES GRAND PRIX was awarded 2013 "Sports Event of the Year" by SportsBusiness Journal/Daily, and the same publication named the venue a finalist for 2014 "Sports Facility of the Year." Additionally, COTA is the new North American home for the summer edition of ESPN's X Games. More than one million visitors come to COTA each year for events such as MotoGP™, the TUDOR United SportsCar Championship, the FIA World Endurance Championships, business and social functions, and more than 20 performances at the venue's acclaimed Austin360 Amphitheater, winner of Pollstar's "Best New Major Concert Venue" award for 2013. COTA's 1,500-acre campus includes a variety of permanent structures, including a 44,000-square foot Event Center, an impressive Main Grandstand with hospitality suites and the Velocity Lounge, a 270,000-square foot Paddock Building with 34 garages, and an iconic 25-story Observation Tower at the heart of the facility. For more information and downloadable video and photos, visit: www.CircuitofTheAmericas.com, www.Austin360Amphitheater.com or COTA's dedicated FTP site, media.circuitoftheamericas.com. Follow COTA on Facebook at www.facebook.com/CircuitofTheAmericas and Twitter @circuitamericas and @COTAmedia.