Track News
August 1, 2014
Media Accreditation Now Open For 2014 Formula 1 United States Grand Prix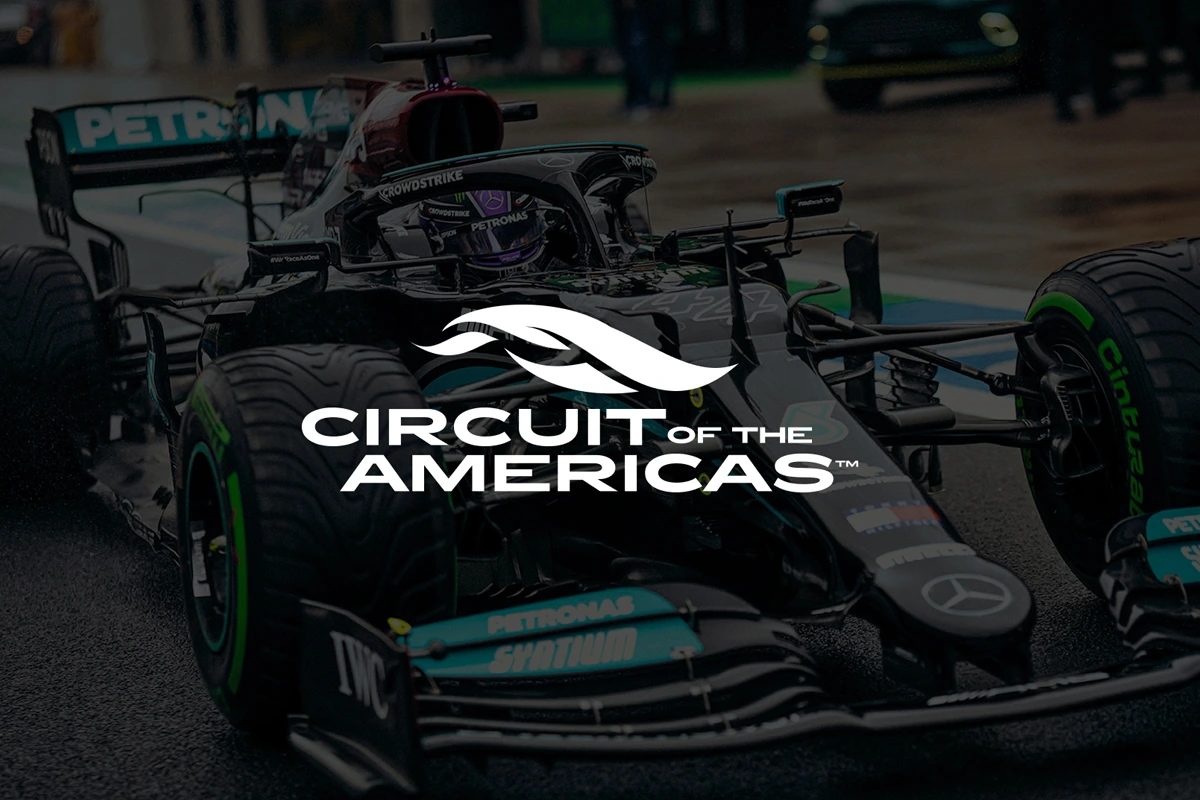 AUSTIN, Texas (August 1, 2014) – Media interested in covering the 2014 FORMULA 1 UNITED STATES GRAND PRIX, Oct. 31- Nov. 2, may now apply for media credentials online at www.circuitoftheamericas.com/media-center. A link to the online application can be found on the right hand side of the page.
Members of the media must be on assignment for an approved media outlet to be considered for a credential. Media credentials are restricted to professional journalists and photographers, and will not be granted to marketing or commercial representatives, public relations agencies, sponsors, or freelance journalists or photographers, unless they are on official assignment for approved media outlets. In order to complete the credential application, media must provide a letter of assignment and past samples of work. Media will be notified of approval or denial in advance of the event once confirmation has been received from the individual artist's management. The deadline to apply for the 2014 F1 USGP is Wednesday, October 8.
Formula 1™ racing is the most watched, most innovative, most expensive and most star-studded motorsport in the world. With 19 races in 19 countries that span the globe from Abu Dhabi to the United Kingdom, F1™ commands an impressive following of 500 million viewers worldwide. Guests can personally experience the world's best drivers and fastest race cars at the $400 million CIRCUIT OF THE AMERICAS™ premium sports and entertainment complex in Austin, Texas. The Circuit hosted its first F1 USGP in November 2012 and the event was named the "Sports Event of the Year" by Sports Business Journal/Daily.
This year's race highlights will include a robust schedule of support races, an F1 driver showcase with free autograph and interview sessions, enhanced fan hospitality areas throughout the venue, and a post-race track invasion and concert in the Austin360 Amphitheater. Fans who make their travel plans early will find more affordable hotel rooms available through COTA's online hotel booking portal, http://circuitoftheamericas.com/bookaroom. Tickets are currently on sale at www.circuitoftheamericas.com.
About Circuit of The Americas
Circuit of The Americas (COTA) in Austin, Texas, is the home of world championships and a world-class destination for premium sports and entertainment. COTA has been nominated as the 2014 "Sports Facility of the Year" by SportsBusiness Journal/Daily. The same publication named COTA's annual marquee event, the FORMULA 1 UNITED STATES GRAND PRIX, "Sports Event of the Year" for 2013. Additionally, COTA is the new North American home for the summer edition of ESPN's X Games. More than one million visitors come to COTA each year for events such as MotoGP™, the TUDOR United SportsCar Championship, the FIA World Endurance Championships, business and social functions, and more than 20 performances at the venue's acclaimed Austin360 Amphitheater, winner of Pollstar's "Best New Major Concert Venue" award for 2013. COTA's 1,500-acre campus includes a variety of permanent structures, including a 44,000-square foot Event Center, an impressive Main Grandstand with hospitality suites and the Velocity Lounge, a 270,000-square foot Paddock Building with 34 garages, and an iconic 25-story Observation Tower at the heart of the facility. For more information and downloadable video and photos, visit: www.CircuitofTheAmericas.com, www.Austin360Amphitheater.com or COTA's dedicated FTP site, media.circuitoftheamericas.com. Follow COTA on Facebook at www.facebook.com/CircuitofTheAmericas and Twitter @circuitamericas and @COTAmedia.