COTA Treats Special Olympics Texas Athletes to Motogp™ Behind-The-Scenes Visit on April 10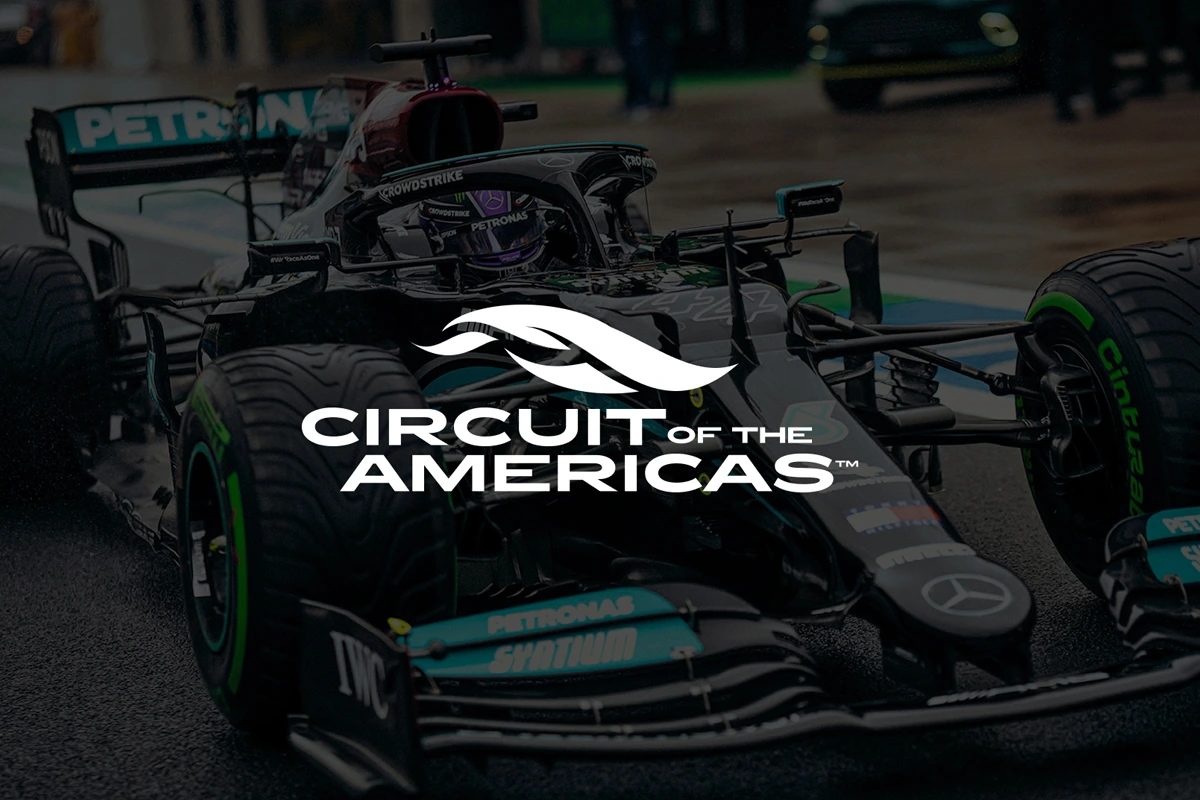 Circuit of The Americas (COTA) is treating 19 Special Olympics Texas (SOTX) athletes from three area school districts to a special privilege: a behind-the-scenes look at preparations for the 2014 Red Bull Grand Prix of The Americas, which brings the world's best motorcycle racers to Central Texas to compete in their World Championship series. Motorcycle enthusiasts from around the world are expected to attend COTA's second annual MotoGP event this weekend (April 11-13), the first of only two MotoGP events scheduled in the United States this year.
The students from Del Valle ISD, Georgetown ISD and Hays Consolidated ISD are representing their 51,300 fellow athletes from across Texas who are competing in local, area and statewide Special Olympics competitions this spring. Some members of Team Texas will go on to represent the Lone Star State during the Special Olympics 2014 USA Games, scheduled for June 14-21 in New Jersey.
During their trip to COTA, the Special Olympics athletes will visit the Paddock and meet with U.S. MotoGP riders Colin Edwards and Nicky Hayden and Moto2™ rookie Josh Herrin. The students will also tour COTA's iconic, 25-story Observation Tower, enjoy lunch in the Media Center and participate as spectators in a special "COTA Cowboy Challenge," pitting U.S. and European MotoGP riders against one another in a quirky, Wild West-style competition.
Earlier this year, COTA named Special Olympics Texas as the 2014 beneficiary of its Hotels for Hope fundraising campaign. Hotels for Hope is a social enterprise based in Austin, Texas, that raises funds and awareness for nonprofit organizations that positively impact the lives of children. Guests booking hotel rooms for upcoming motorsports and entertainment events at COTA, including this weekend's MotoGP races, can make their reservations through the official COTA website, www.CircuitofTheAmericas.com, which interfaces with the Hotels for Hope online reservations tool. Travelers securing accommodations through this process automatically generate a donation to SOTX. Participating hotels will make a $1 donation per actualized room night, with Hotels for Hope matching that donation. That means $2 for every hotel room night booked through Hotels for Hope will go to the Hotels for Hope Fund, which will then distribute those monies to SOTX.
SOTX provides year-round sports training and athletic competition in a variety of Olympic-type sports for children and adults with intellectual disabilities. Through the power of sports, SOTX participants discover new strengths, abilities and relationships to enrich their lives on and off the field. SOTX has 19 offices located throughout Texas and holds more than 300 sports competitions a year.
WHAT: Special Olympics Texas athletes get behind-the-scenes tour of MotoGP preparations at COTA
WHEN: Thursday, April 10 – Tour begins in COTA Paddock at 11:15 a.m. CT; the "COTA Cowboy Challenge" takes place outside the Media Center (Building K) at 1:30 p.m. CT.
MOTOGP CREDENTIALS NEEDED: Media wishing to cover this photo/video opportunity must already be accredited to cover the MotoGP event at COTA, April 11-13. Media credentials can be picked up at the Media Accreditation Center, located in the Ticket Office behind COTA's Main Grandstand. Temporary parking for journalists picking up credentials from the Media Accreditation Center is available in Lot A. Follow posted signs to the Media Accreditation Center and assigned Media Parking.
About Circuit of The Americas
Circuit of The Americas (COTA) in Austin, Texas, is the home of world championships and a world-class destination for premium sports and entertainment. COTA has been nominated as the 2014 "Sports Facility of the Year" by SportsBusiness Journal/Daily. The same publication named COTA's annual marquee event, the FORMULA 1 UNITED STATES GRAND PRIX, "Sports Event of the Year" for 2013. Additionally, COTA is the new North American home for the summer edition of ESPN's X Games. More than one million visitors come to COTA each year for events such as MotoGP™, United Sportscar Racing, the FIA World Endurance Championships, business and social functions, and more than 20 performances at the venue's acclaimed Austin360 Amphitheater, winner of Pollstar's "Best New Major Concert Venue" award for 2013. COTA's 1,500-acre campus includes a variety of permanent structures, including a 44,000-square foot Event Center, an impressive Main Grandstand with hospitality suites and the Velocity Lounge, a 270,000-square foot Paddock Building with 34 garages, and an iconic 25-story Observation Tower at the heart of the facility. For more information and downloadable video and photos, visit: www.CircuitofTheAmericas.com, www.Austin360Amphitheater.com or COTA's dedicated FTP site, media.circuitoftheamericas.com. Follow COTA on Facebook at www.facebook.com/CircuitofTheAmericas and Twitter @circuitamericas and @COTAmedia.