Track News
March 26, 2014
Circuit of the Americas™ Offers Military and First Responders Big Savings for Motogp™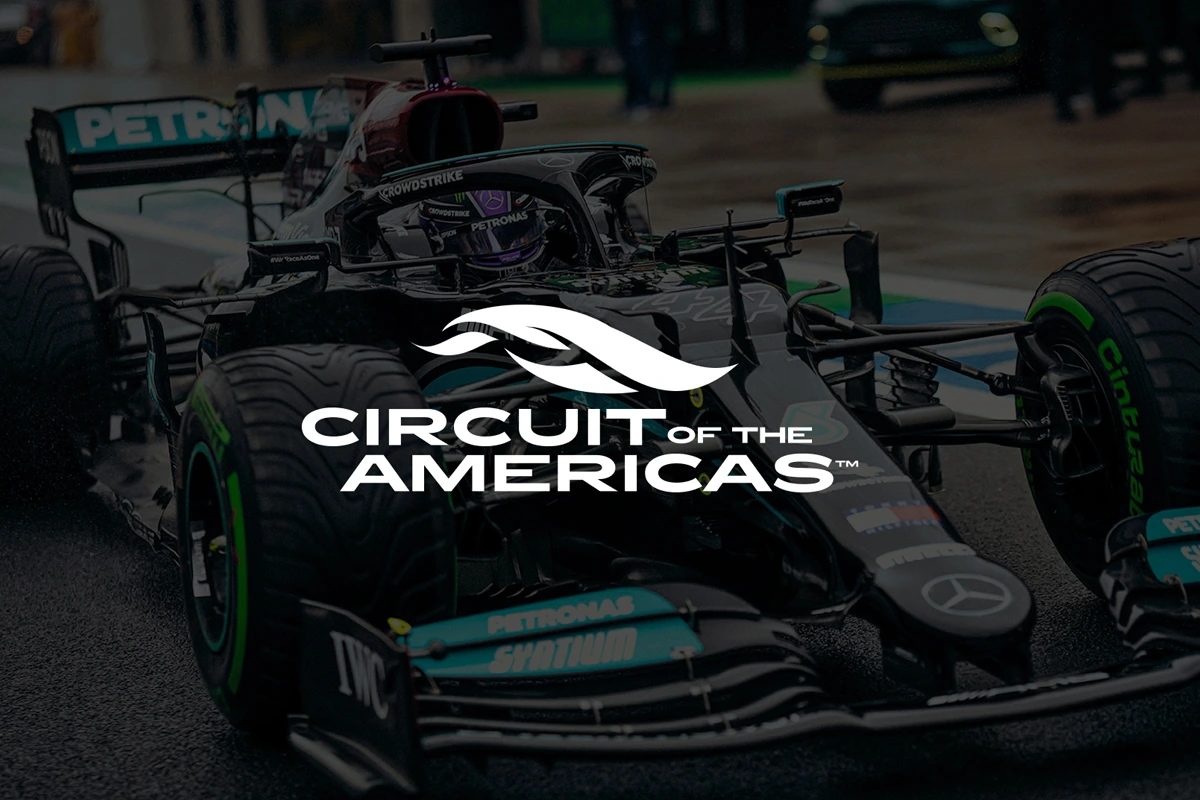 Circuit of The Americas™ offers military and first responders big savings for MotoGP™
COTA partners with GovX.com, offering discounts to service men and women
AUSTIN, Texas (March 26, 2014) – Circuit of The Americas (COTA) has partnered with GovX.com to provide discounts for military service members and first responders to the MotoGP Red Bull Grand Prix of The Americas, set for April 11-13. GovX.com is the largest e-commerce website for verified military and government members and their families offering exclusive savings on premium brands and sports and event ticketing.
GovX.com members have the opportunity to purchase three-day general admission tickets to COTA's MotoGP race for $59 per person, a $30 savings or 34-percent discount. This offer is only available online at https://www.govx.com/circuitoftheamericas. To become a GovX.com member, active, guard, reserve, veteran and retired members of the U.S. Armed Forces, along with law enforcement, first responders or qualifying employees of related government agencies, can register for free at www.govx.com.
"We are proud to support members of the Armed Forces and veterans at all motorsports events at Circuit of The Americas. Motorcycle racing is particularly popular with military families," COTA Chief Marketing and Revenue Officer Geoff Moore said. "Partnering with GovX.com for the MotoGP race weekend and future events at COTA is a great way to show our appreciation for service members' commitment and sacrifice. The special offer on three-day MotoGP tickets is also available to first responders—such as police officers, firefighters and EMS officials—who keep our communities safe every day. COTA is proud to celebrate these heroes and their loved ones by offering them three days of MotoGP action and entertainment at a very affordable price."
GovX Executive Chairman and Founder Tony Farwell added, "Every day, military service members and first responders, along with their families, sacrifice so much for all of the rest of us; it's a special honor to bring them together with Circuit of The Americas to convey the community's collective gratitude for their service."
Children ages 12 and under receive free general admission with a ticketed adult. So, in combination with COTA's military and first responder discount, a family of two adults and two children ages 12 and under can enjoy an entire race weekend for only $118! For additional event information, please visit http://circuitoftheamericas.com/motogp/.
GovX.com and Circuit of The Americas will continue to bring exciting events at exclusive discounts to those who serve and protect. For example, military service members and first responders also have privileged access to discounted tickets to RedFest, a three-day festival on May 23-25, with a music lineup including Tim McGraw, Florida Georgia Line and Lynyrd Skynyrd. Specially priced tickets to RedFest are available at https://www.govx.com/redfest.

SPREAD THIS NEWS VIA TWITTER!
Thank the hero in your life with tix to #MotoGP at @CircuitAmericas! Military discount offered thru @ShopGovX! http://bit.ly/MotoGPGovx
About Circuit of The Americas
Circuit of The Americas (COTA) in Austin, Texas, is the home of world championships and a world-class destination for premium sports and entertainment. COTA has been nominated as the 2014 "Sports Facility of the Year" by SportsBusiness Journal/Daily. The same publication named COTA's annual marquee event, the FORMULA 1 UNITED STATES GRAND PRIX, "Sports Event of the Year" for 2013. Additionally, COTA is the new North American home for the summer edition of ESPN's X Games. More than one million visitors come to COTA each year for events such as MotoGP™, United Sportscar Racing, the FIA World Endurance Championships, business and social functions, and more than 20 performances at the venue's acclaimed Austin360 Amphitheater, winner of Pollstar's "Best New Major Concert Venue" award for 2013. COTA's 1,500-acre campus includes a variety of permanent structures, including a 44,000-square foot Event Center, an impressive Main Grandstand with hospitality suites and the Velocity Lounge, a 270,000-square foot Paddock Building with 34 garages, and an iconic 25-story Observation Tower at the heart of the facility. For more information and downloadable video and photos, visit: www.CircuitofTheAmericas.com, www.Austin360Amphitheater.com or COTA's dedicated FTP site, media.circuitoftheamericas.com. Follow COTA on Facebook at www.facebook.com/CircuitofTheAmericas and Twitter @circuitamericas and @COTAmedia.
About GovX, Inc.
GovX.com, owned and operated by San Diego-based GovX, Inc., is the leading online military and government discount shopping destination for those in the U.S. Armed Forces and government, including active, guard, reserve, veteran and retired military personnel, and those in police, fire, FBI, DEA, Border Patrol and related government agencies. Through GovX.com, qualified members have unique access to purchase premium off-duty lifestyle products, on-duty tactical gear directly from manufacturers, as well as tickets for select teams in the NFL, MLB, NBA and NHL and events and concerts at exclusive and privileged prices well below those offered to the public. GovX.com is a controlled-access e-commerce site, ensuring that military and government discount pricing is accessible only to the very deserving group of qualified members, not to the general public. The products offered on GovX.com are not closeouts or discontinued items, but everyday premium brands. For more information, visit www.GovX.com.