Track News
March 17, 2014
COTA NOMINATED FOR 'SPORTS FACILITY OF THE YEAR' AWARD BY PRESTIGIOUS SPORTSBUSINESS JOURNAL/DAILY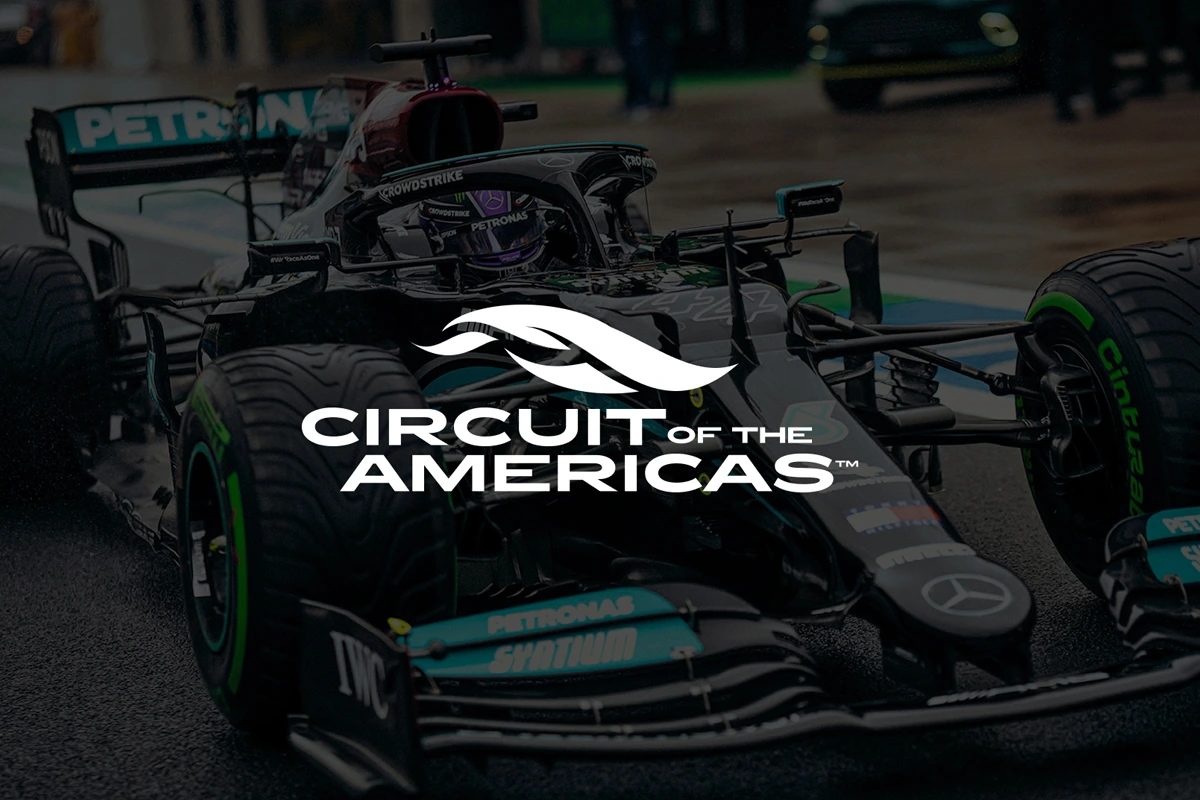 Circuit of The Americas (COTA) has been nominated for yet another prestigious sports industry award. Today, COTA was named one of four finalists for SportsBusiness Journal/Daily's 2014 "Sports Facility of the Year."
To be considered for the "Sports Facility of the Year" award, venues must demonstrate excellence in—
Facility and business growth;
Strategic, mixed use of the property;
Community involvement;
Competitor feedback; and
Guest experiences.
Winners of the 2014 SportsBusiness Journal/Daily Awards will be announced during an awards program at the New York Marriott Marquis at Times Square in New York City on Wednesday, May 21.
"The entire Circuit of The Americas team is honored to be recognized for its efforts in building, programming and operating one of the best sports and entertainment facilities in the world," COTA President and Chief Executive Officer Jason Dial said. "During our first full year of operation, we welcomed more than one million guests to the circuit while introducing six major motorsports series. We also opened our now award-winning Austin360 Amphitheater, featuring 20 live performances, and landed a major new event, ESPN's X Games Austin, at COTA for the next four years. We want to thank our members and guests, our partners and the Central Texas community for its support in helping us bring to life this remarkable facility and its world-class programming. We also want to thank the team at SportsBusiness Journal/Daily for continuing to recognize our accomplishments. We sincerely appreciate this nomination."
The nomination for 2014 "Sports Facility of the Year" is just the latest in what has become an award-winning season for the relatively new sports and entertainment complex in Austin, Texas. SportsBusiness Journal/Daily previously named COTA's inaugural FORMULA 1 UNITED STATES GRAND PRIX as the "Sports Event of the Year" for 2013, while COTA's Austin360 Amphitheater was just named 2013's "Best Major New Concert Venue" by Pollstar Magazine. Other 2013 distinctions include the "ULI Austin Award of Distinction for Private Development" awarded to COTA by the Austin District Council of the Urban Land Institute. COTA also received top honors in Austin Business Journal's 2013 Commercial Real Estate Awards, being named "Overall Winner" for the year. Additionally, the Professional Motorsports World Expo named the circuit the "Motorsports Facility of the Year" for 2012.
The next major sports and entertainment events on COTA's 2014 calendar are the Red Bull Grand Prix of The Americas MotoGP™ event, set for April 11-13, and ESPN's X Games Austin, which makes its COTA debut June 5-8. For event information and to purchase tickets these and other COTA events, visit www.circuitoftheamericas.com.
SHARE THIS NEWS VIA TWITTER!
Spread the news! @circuitamericas nominated by @SBDEditorial as Sports Facility of the Year. Check it out here http://bit.ly/2014SBJAwards
About Circuit of The Americas
Circuit of The Americas (COTA) in Austin, Texas, is the home of world championships and a world-class destination for premium sports and entertainment. COTA has been nominated as the 2014 "Sports Facility of the Year" by SportsBusiness Journal/Daily. The same publication named COTA's annual marquee event, the FORMULA 1 UNITED STATES GRAND PRIX, "Sports Event of the Year" for 2013. Additionally, COTA is the new North American home for the summer edition of ESPN's X Games. More than one million visitors come to COTA each year for events such as MotoGP™, United Sportscar Racing, the FIA World Endurance Championships, business and social functions, and more than 20 performances at the venue's acclaimed Austin360 Amphitheater, winner of Pollstar's "Best New Major Concert Venue" award for 2013. COTA's 1,500-acre campus includes a variety of permanent structures, including a 44,000-square foot Event Center, an impressive Main Grandstand with hospitality suites and the Velocity Lounge, a 270,000-square foot Paddock Building with 34 garages, and an iconic 25-story Observation Tower at the heart of the facility. For more information and downloadable video and photos, visit: www.CircuitofTheAmericas.com, www.Austin360Amphitheater.com or COTA's dedicated FTP site, media.circuitoftheamericas.com. Follow COTA on Facebook at www.facebook.com/CircuitofTheAmericas and Twitter @circuitamericas and @COTAmedia.
-END-