Track News
December 12, 2014
2015 X Games Austin: Chase Hawk Ready For Gold Medal Repeat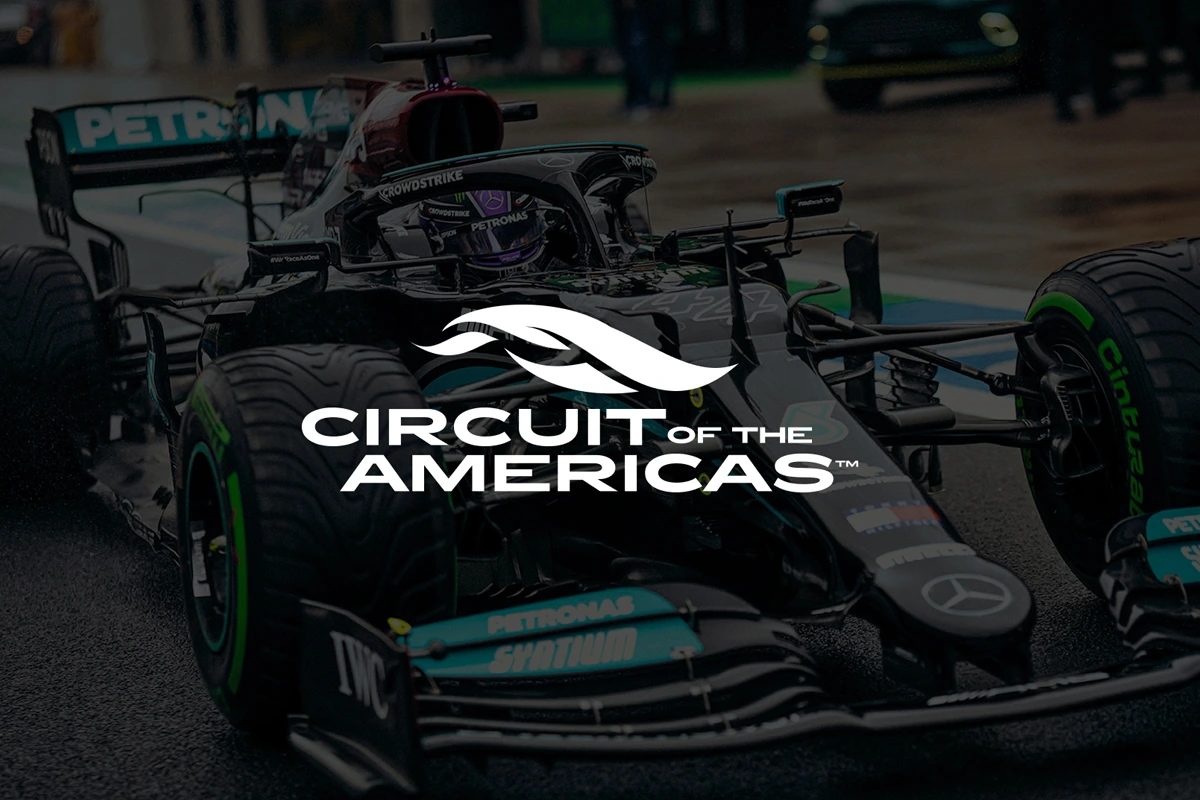 Chase Hawk says his life hasn't changed much since he won his first X Games gold medal last year at Circuit of The Americas.
"Things have gotten a little bit busier since then, but for the most part things are mostly the same," the 28-year-old Austinite told Circuit of The Americas recently.
"I'm still going on a lot of filming trips and doing a lot of that other stuff outside of the contest world,
so it's been a busy year for sure."
Hawk will be looking to defend the BMX Park gold medal in 2015 when the X Games return to Austin from June 4 through 7.
"My goal is to keep it here for as long as the event is held here," Hawk said. "I definitely have a lot of pressure on myself to do well. But at the same time I'm out there to just have fun with a lot of my friends and, you know, we'll see how it goes. As of now I feel good about it."
Hawk was part of a ceremony at Austin's iconic Trail of Lights on Thursday to announce the dates and other details about the 2015 X Games.
The full schedule of events, concerts and competitions has not been released.
X Games tickets will go on sale Jan. 23 at Ticketmaster.com, but people can sign up at XGames.com to be added to the exclusive X Games Austin pre-sale list.
Circuit of the Americas caught up with Hawk this week ahead of the ceremony. Check out the full Q&A below:
Do you have a fond memory of last year's X Games other than winning the gold?
Obviously my fondest memory would be walking away with the win. But, you know, really it was a really fun weekend. From somebody who's been to about seven or eight different X Games, really the whole vibe that X Games put off while it was here in Austin, it just felt like it was the perfect city to hold the event. I feel like everybody in the city was really appreciative that the event was held there and everybody was really stoked about it. It makes the riders feel good and makes all the athletes want to give more, soit was really cool to hear that it was the largest X Games in attendance. I'm really looking forward to next year.
You seem to have a real pride in Austin. What is it about this city that makes it so special?
Absolutely. It's kind of funny that Austin has turned into a city that is normally a destination for others. I don't really know a whole lot of people that I grew up with that are still here, almost everybody that I grew up with left town. So it's really cool to have a huge event like this held in your hometown
because it only makes it that more special – to try to do the best you can because you're not only trying to do good for yourself but you're trying to do good for your city.
And, you know, that's equally as important for me if not more important as far as how I want to do. I just want to do good for Austin.
When you're training, are you riding and working on tricks as you go, or do you spend part of the time specifically working on tricks?
That's the cool thing about BMX is really everybody's different and everybody takes a different approach to it. Me personally, a normal riding day for me is usually at my local skate park, and it's not so much pushing myself on one specific thing the whole time I'm there. It's more just trying to stay in a steady pace of doing what I'm
already comfortable with and trying to expand from that. You can never really plan on going out and saying, "This is how I want my day to be." I just kinda play it by ear and if you're feeling something usually you'll know it and you'll feel how it'll work out. It's usually best to just try to gauge all of that once you get into your session.
In competitions, do you take that same approach or do you have a set routine going into the run?
Competition approach, you're normally trying to find your one, specific highest-scoring run that you're going to try to build off, basically. So day one of practice until day of finals, basically all you're doing is trying to perfect one thing over and over and over again. You have a 50-second run and you have to use the whole course to its full advantage, and that's all your doing in practice is figuring out where you're going. It's totally different. I mean, some riders go out and practice one trick for five days. I'm more trying to find, you know, one crazy full run that I can put together in that amount of time.
Do you have any new tricks or surprises you're working on for next year's X Games?
Not as of now. I've kinda been busy working on other stuff. Coming into the holidays I've probably got about a three-week downtime, and I get going again right after Christmas. So really once January 1st starts I've got about a good five or six months before X Games, and that's going to be my main focus. I'll have some new stuff planned, and I'll definitely be ready for it.
What are your go-to Austin restaurants?
Tons, man tons. I'm a huge fan of steak houses. I really like local steakhouses, so Austin Land and Cattle is definitely one of my favorites. For seafood I really like Perla's a lot. I'm a huge fan of a lot of the local food trailers, I do a lot of the food trucks. I can go all day. Barbecue would be La Barbecue, but there's a bunch of other ones I like..
What songs or bands have you recently downloaded?
I'm a pretty big fan of heavy music. I went and saw Slayer at ACL Live just a week and a half ago. That was really fun.
What show have you recently binge watched?
I'm a pretty big fan of Shark Tank. I find it pretty interesting. It's cool to see, you know, people work hard on these ideas and whether they come through or not. It's cool to see people out there giving it a shot. I don't know, I'm into it
You got any ideas for a business or your own entrepreneur ideas?
Man, I always think that I do and then I mention it somebody and they're like, "Yeah, keep thinking, man." (Laughs) I don't know. Maybe one day.
Is there somewhere in the world you haven't been to, but haven't?
I really want to make it to Australia, New Zealand, that whole area. I checked a big one off my list after X Games: I always wanted to go to Hawaii, so a couple weeks after X Games me and my fiancé went there for two weeks. I left the bike at home and was in full vacation-style. Just took off, didn't really tell anybody, so that was a really good trip for me. I've always wanted to go down there. But who knows, maybe next year filming for a sponsor will send me to Australia, somewhere down there.