COTA Karting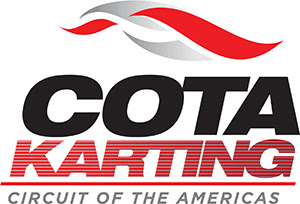 COTA KARTING IS NOW OPEN!
HOURS OF OPERATION
REQUIREMENTS
FORMS & WAIVERS
FAQ
COVID-SAFETY
HOURS OF OPERATION
Thursday-Friday 5:00–9:00 PM
Saturday-Sunday 12:00–9:00 PM
Please book in advance. Walk-ups are allowed pending availability. We highly encourage reservations since space might not be available when you arrive.
Want to host a private event?
Throw your next party or corporate outing into high gear with private suites, food and drink packages, and karting for groups of all sizes. COTA Karting is the perfect spot to unleash your guests in a fun, competitive environment. Give us a shout at events@cotakarting.com to learn more.
REQUIREMENTS
Please arrive no more than thirty minutes prior to your karting session
No refunds are issued for missed sessions
All racers will be briefed by a COTA Karting pro before hitting the track. Please adhere to your briefing instructions prior to and during your race
Close toe shoes are required for all racers and riders
No bumping, spinning out, or reckless driving
Helmets and head socks are required and provided by COTA Karting
Consumption of alcohol before driving is strictly prohibited
Poor behavior or foul language will result in loss of karting privileges
Driver minimum requirement: 14 years old, minimum height of 58 inches

Passenger minimum requirement: minimum height of 48 inches
FORMS & WAIVERS
All participants MUST sign the waiver below. Waivers will be available at the COTA Karting track, however you can save time by printing it and signing it prior to your track session.



All drivers under the age of 18 MUST have a signed parental consent form. If their parents are not in attendance, the form must be notarized.
FAQ

Can I race without any previous karting experience?
· Absolutely! COTA Karting caters to all experience levels from novice to expert. We offer different classes of karts to our guests to facilitate the best experience at every level (see kart classes listed below).
How long is each race? How many laps do I get?
· All heats are 10 minutes long.
· The number of laps completed in a single heat is completely up to the driver, our fastest drivers can reach up to 10 laps in a heat.
How is the driver's performance measured?
· Our drivers are measured by fastest lap time completed in the heat, not by position.
· Times are displayed digitally around the track after each race, time sheets are given out when available.
What should I wear to kart?
· Closed toed shoes are required. High heels are not permitted.
· No loose clothing (scarves, ponchos, over-sized garments)
· Long hair should be pulled back or tucked into shirt.
Do I need a notarized consent form for my child to participate?
· Drivers & Passengers under the age of 18 must have a signed & notarized COTA Karting Parental Consent Form with them or on file if a Parent or Guardian is not present.
. If a parent or authorized guardian is present, they must be responsible for signing the child's digital waiver at check-in.
Why do I sometimes experience sputtering with my kart in a race?
· All Karts are governed for your safety. When an incident occurs on track (around you or not) staff will govern the speeds of the karts to ensure the incident has been cleared/corrected before karts return to maximum speed and the race can continue.
How can I book a party or event at COTA Karting?
· Call our store front at 512-655-6301 or simply email events@cotakarting.com! We love parties and we love speed, let us help you combine the two and make your next event one to remember!
COVID-19 SAFETY
Circuit of The Americas and COTA Karting has introduced enhanced sanitation protocols to promote safe, socially-distant fun in the midst of the current pandemic. These protocols are aligned with city and federal recommendations for cleanliness and safety during this time
In addition to standard cleaning procedures, COTA Karting will:
Add new signage to staging areas to promote social distancing.
Shift to a pre-registration only model (guests on-site can register through their phones) that is a 100% cashless operation. Only credit card will be accepted.
Participants should arrive no more than 30 minutes before their race start time.
Disinfect the karts after each individual use.
Disinfect helmets after each use through our new Ride Safe UVGI Helmet Decontamination Unit.
Limit non-participatory spectators and encourage guests to wear masks prior to boarding
ZIPLINE
Soar high above the karting track and the main straight of Circuit of The Americas on our brand new zipline! You'll see COTA from a whole new angle as you take flight over the country's premier racing facility. Open during standard COTA Karting hours.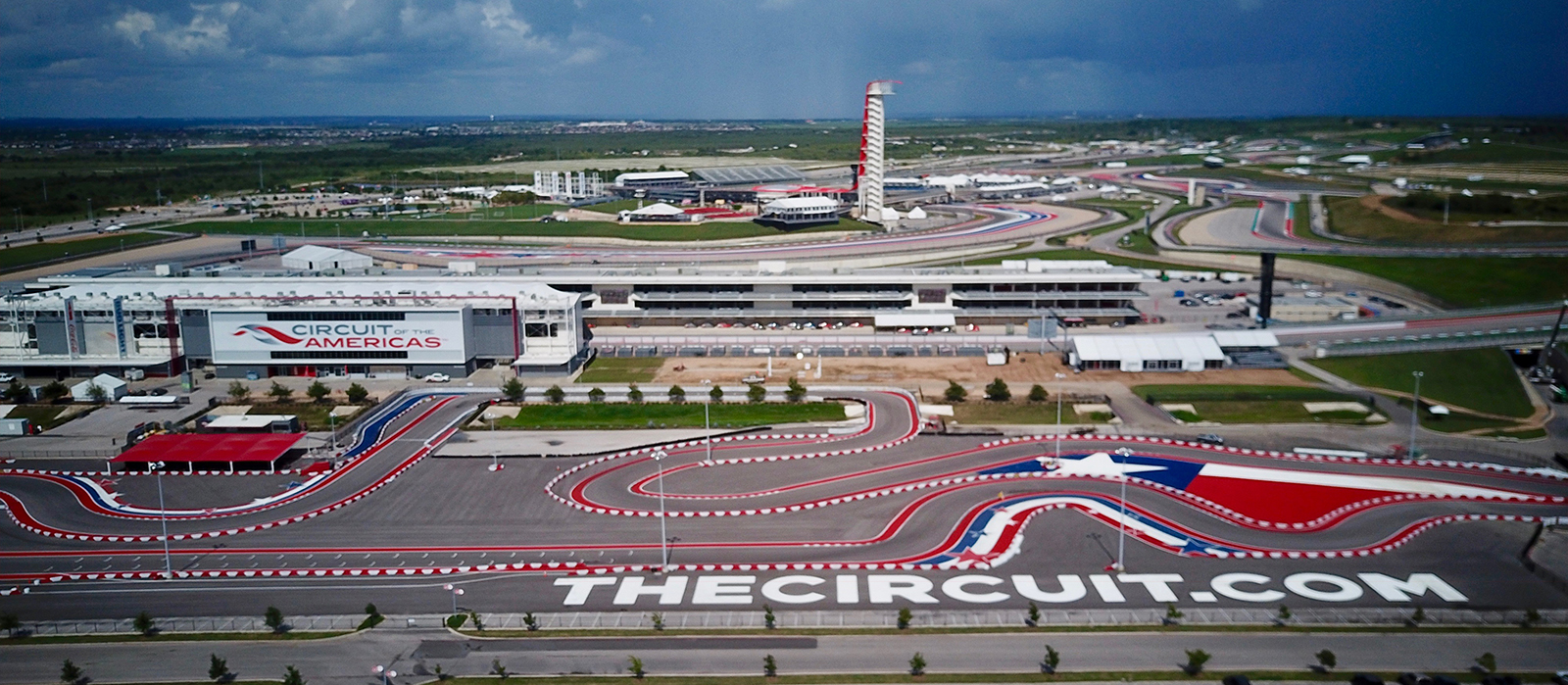 Questions? Contact us at 512-655-6301 or info@cotakarting.com