Turn 15 Grandstand
The Turn 15 Grandstand offers a panoramic view of a large portion of the circuit. To the right, fans will see the vehicles swerve down Turns 3, 4 and 5, the sequence of ultra-fast 'esses' modeled after the legendary Maggots, Becketts and Chapel sequence at England's Silverstone Circuit.
Next they will see the vehicles coming out of the hairpin at Turn 11 and accelerating down the long Back Straight where the drivers will reach a top speed of 200 mph (321 km/h) before braking hard for Turn 12.
The Turn 15 Grandstand also provides a front row seat to the circuit's Stadium Section, inspired by Germany's Hockenheimring. The drivers must deftly steer their vehicles through Turns 12, 13, 14 and 15 before heading for the high speed triple-apex stretch beginning at Turn 16.
Turn 15 is also next door to the Grand Plaza, a nearly 34 acre (13.75 ha) open festival area which includes the 17,000 seat Austin360 Amphitheater. Here performers can entertain thousands of people in a panoramic setting while permanent concessions, restrooms and other amenities will make the experience comfortable and memorable.
View from Turn 15 Grandstand
Turn 15 Grandstand Seating


$3,000 PSL
$735 season ticket
$2,000 PSL
$520 season ticket
$1,500 PSL
$400 season ticket
Turn 15 Grandstand Seating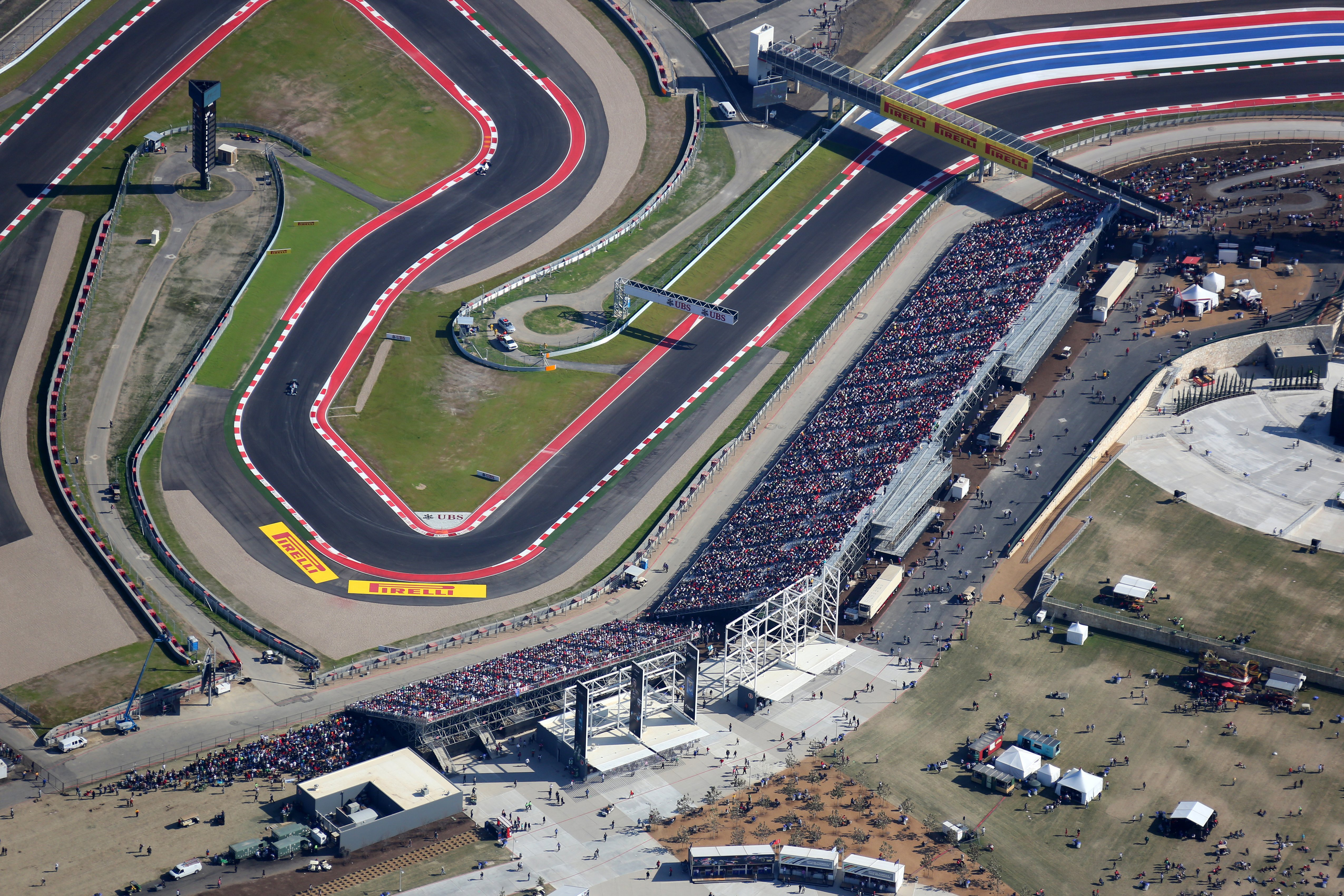 Video of Turn 15 Grandstand