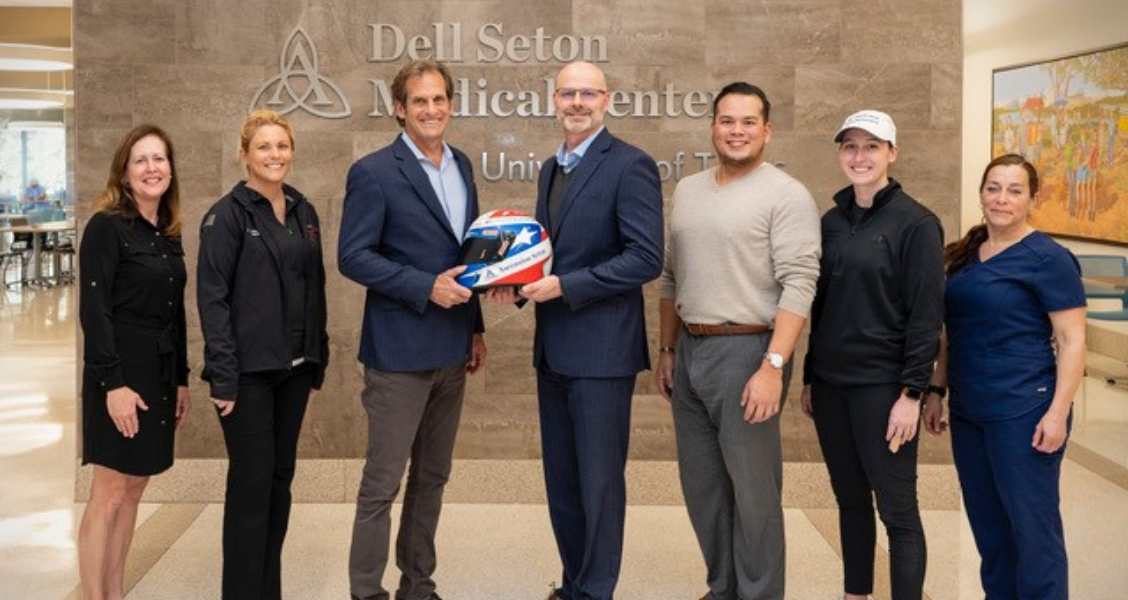 Ascension Seton Wins 2021 Partner of The Year Award
Posted on March 02, 2022
AUSTIN, TX (March 2, 2022) - Circuit of The Americas is proud to announce Ascension Seton, the Official Healthcare Provider of COTA, as the 2021 recipient of the Partner of the Year Award. As a leader in the healthcare field, Ascension Seton leveraged their strategic affiliation to implement new and ever-growing programs on and off-campus and committed themselves to Circuit of The Americas and the Central Texas communities during unprecedented times.
COTA's Partner of the Year Award honors organizations with exceptional abilities to bring people together around shared values and common goals.
Throughout the 2021 season, Ascension Seton was dedicated to serving and improving the community's health. They hosted a mass vaccination drive-through site on COTA's campus – providing 71,000 vaccinations over eight weeks. Seton's suite of best-in-class medical services offered a safe and healthy environment for all employees, fans, and participants, allowing the return of Bike Night presented by Ascension Seton, multiple concerts, Peppermint Parkway and iconic motorsport events including Formula 1, MotoGP and NASCAR.
Together, Ascension Seton and COTA have created a 'force for good' in the community and year-round collaboration to execute world-class sports and entertainment in a safe and healthy environment.
"When the pandemic tested health care systems with unprecedented challenges, Ascension Seton not only met the treatment needs of our community, but they went "above and beyond," said COTA Chairman Bobby Epstein. "When Central Texans needed them, Ascension Seton went outside the confines of their facilities and reached out to those in need. Doctors, nurses, staff, and volunteers showed incredible leadership and care as they served our community - making Ascension Seton an overwhelming choice as "Partner of the Year."
"Ascension Seton is proud of our long-term affiliation with Circuit of The Americas," said Adam Bauman, Vice President, Orthopedics and Sports Performance, Ascension. "Together, we have continued to develop innovative solutions to ensure the highest level of care is provided to athletes and spectators alike. The pandemic provided an opportunity for us to collectively leverage both the COTA campus and the resources of Ascension Seton, along with the city of Austin and the COTA team, to vaccinate tens of thousands of Central Texans at a critical time. We are thankful to have such a great relationship with COTA that helps Ascension Seton deliver on its community focus on health, wellness, and family."