The view is great from up here! Latest aerial photography.
April 4, 2012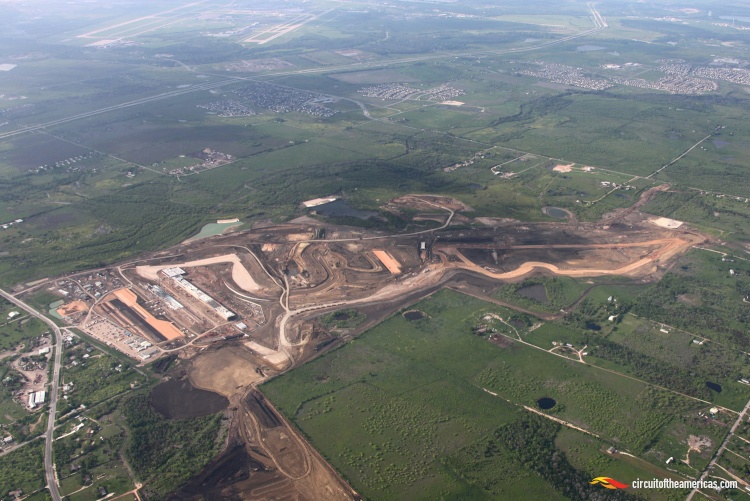 It's springtime in Texas, and Austin has experienced some relief with recent rains. All of us at Circuit of The Americas are pleased to see the once drought-stricken land surrounding the track become green once again! With less than 9 months until race weekend, construction is moving at a rapid pace at Circuit of The Americas. Formwork, reinforcement, stairs and drywall are all the focus on the pit building. The façade insulation and continued rooftop installation are the latest in media center progression. The medical center has progressed significantly as well, with steel and wood framework installations allowing the building to really take shape. One of the most recent structures, the permanent grandstand, is going up quickly across from the pit building. These seats will have one of the best views on the track come race day!
In addition to the buildings, the track is progressing quickly as well. Grading and compaction work continue on the track and surface treatment is being laid between Turns 19 and 20 where cars are expected to reach speeds of up to 155 miles per hour!