COTA OCTOBER CONSTRUCTION UPDATE
September 18, 2012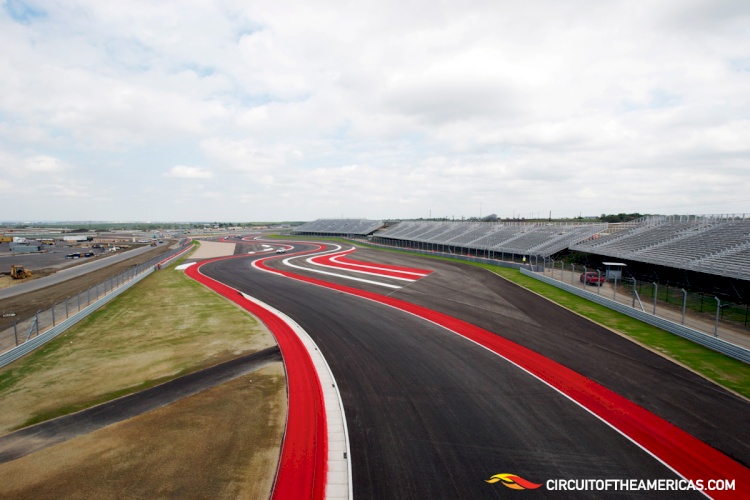 Construction at Circuit of The Americas is nearing completion!
Since the last layer of pavement was placed back in September; the construction team has shifted gears and focused on finalizing details around the 3.4-mile course in preparation for the 2012 FORMULA 1 UNITED STATES GRAND PRIX.
The track is undergoing the final phase of construction; both the Main Grandstand and Pit Building are nearly completed with just a few minor details to be completed before final completion. Painting has started around the circuit, and the run-off areas will display a unique design of colors and shapes to commemorate the return of Formula 1 to the United States. The overall design of these areas will show the distinctive COTA color red along the sides of the track. Run-off areas will illustrate diverse shapes in red, white and blue to commemorate the American heritage of the circuit.
Parking lots are being finalized and COTA Boulevard, the main access road to the track, is being paved. In coming weeks, the construction team will finalize details around the circuit in preparation for our inaugural event on November 16-18.
Stay tuned for more construction updates from the COTA team!