COTA JUNE CONSTRUCTION UPDATE
June 26, 2012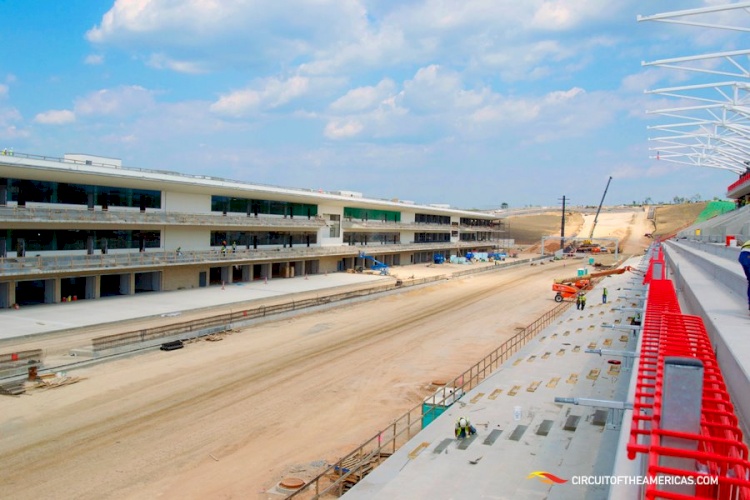 Construction at Circuit of The Americas keeps moving forward!
The Main Grandstand is nearing completion after Miró Rivera architects finalized the structural works around the building. Progress in the Pit Building looks promising as interior work keeps moving forward. Also, the first layer of pavement has been applied around the majority of the track, from Turns 1-12 and from Turns 18-20.In coming weeks, the construction team will complete the first layer of pavement around the 3.4-mile course and keep working to finish the Main Grandstand and Pit Building.
Stay tuned for more construction updates from the COTA Team!